"We farm the soil, and the soil grows the crop."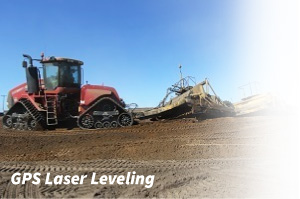 Laser Leveling
We use the latest GPS laser leveling technology to ensure our fields are performing at the highest level of water efficiency possible. The GPS leveling units installed in our tractors triangulate positions of each point in the field to level within a quarter of an inch. A scraper is pulled behind the tractor to pick up dirt from one point in the field and deliver it to another. This eliminates low spots where water tends to puddle. With this technology and a team of skilled operators, we're able to retain perfect moisture throughout the field.
Compost
One of the most important steps in organic farming is enhancing the soil integrity. By using the proper blend of compost and other inputs, we're able to build up the soil over time. Compost is loaded with microorganisms which give the ground what it needs to last the entire duration of the crop. Basically we create and maintain active, living soils.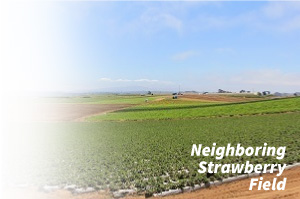 Crop Rotation
Different plants uptake different nutrients from the soil, which makes crop rotation imperative. We never plant the same thing twice in a row. We rotate our own crops and rotate with local organic berry growers to ensure the soil is never depleted of the nutrients necessary to keep it rich. Berries and vegetables attract different diseases and insects so it works very well to rotate one another. Proper rotation breaks disease cycles and thereby reduces or eliminates disease.
Chiseling
Chiseling helps us reduce soil particle size, maintain moisture content, degree of aeration, rate of water infiltration, and drainage prior to planting. We must ensure the tilth of the soil is deep enough for roots to go down and get whatever nutrients they need. The last pass of chiseling is always done to fluff up the soil and get it really soft before listing (building rows).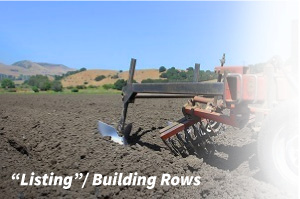 Listing
Listing is often called building rows. We call it listing because we go beyond just building the rows and we actually apply pre-plant materials into the rows at this time. This helps us ensure the seed is going to get what it needs to emerge from the ground and grow into a strong plant.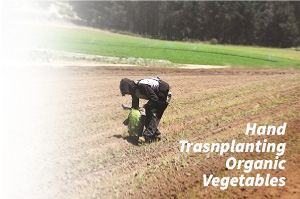 Planting
Seeds are planted ¼ to ½ inch deep, depending on the crop. We mechanically plant seeds very slowly to ensure proper placement and depths. The seed tractor operator manually sets the tractor settings for each crop and validates his settings by hand measuring seed depth and spacing.
Weed Control
Hand Transplanting Organic Vegetables Irrigation sprinkler pipes get laid at this time so we can start to irrigate immediately and do so every day until the seedling emerges from the ground. We direct seed high population-type crops like spinach which requires 1 million seeds per acre. For low population plants like broccoli, cauliflower, celery, chards, kales, leeks and fennel we use mechanical transplanting. These are planted about 15-50k plants per acre which is very expensive but it's better than wasting seed.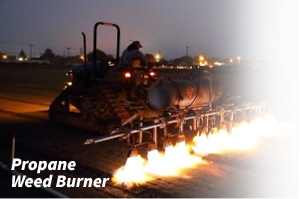 Weed control is one of our biggest costs. Conventional growers can spray the ground to annihilate weeds. We can't do that, so we pre-irrigate the ground to promote weed growth. Once they sprout and just before our plants emerge, we use propane fire to burn all the present weeds. This is very efficient and helps eliminate hand weeding. For crops whose seeds emerge from the ground prior to weed seedlings, we must hand pull weeds. This is very expensive and labor intensive. It can easily cost $2,000/acre where conventional growers can spray weed control for about $40/acre.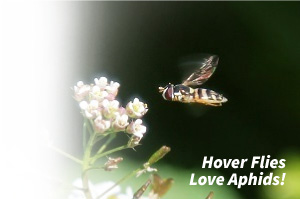 Disease and Insect Control
We face the same problems as conventional growers with insects and disease. Conventional growers use synthetic chemicals that organic growers are banned from using, and for a good reason. Instead, we use biological controls and naturally extracted minerals to help us in our growing. We spray minerals like copper with an electrostatic sprayer to help control diseases like mildew. All plants have a negative charge and our electrostatic sprayers change the spray modules with a positive charge, therefore they act like a magnet to the plant.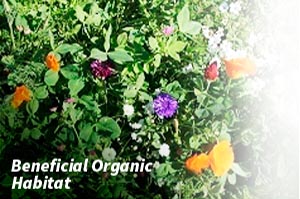 Beneficial Insects
We use mother nature as often as possible. Mother Nature will provide us with a lot of control we don't normally get without using synthetic chemicals. It's an expensive way to farm and very time consuming, but well worth it in the end. We release parasites and lady bugs to aid in managing aphid and other harmful insect populations. Our beneficial insects are encouraged to stay nearby our crops because we plant a beneficial habitat to suits their basic needs. We usually don't have to buy beneficial insects because we create an environment to attract the adult beneficial insects to our fields.
Pest Control
Our pest control team scans the fields for harmful pests like aphids and worms that do harm to the plants. When harmful pest population gets out of hand, our pest control team may decide to release beneficial insects to help take care of the problem. If we cannot get the population under control, it's possible we may plow under an entire field. This is a very tough decision to make and is often a very costly one. Pest control ensures that only what should end up in a box does, and the rest is left behind. We will not harvest crops that do not meet our quality standards.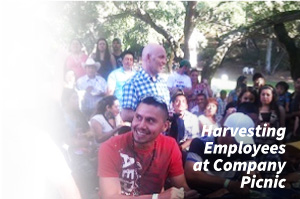 Harvesting
We plant crops in a very strategic way. Everything is managed in small blocks to help control each crop individually. Our harvesting crews each specialize in specific crops. Our celery crews never cross over to a mixed lettuce field because of the intricacies involved in each individual crop type. We're very proud to maintain a skilled labor crew year after year. Our personnel turnover is very low. A good amount of our employees have been working with the same crops for over 15 years.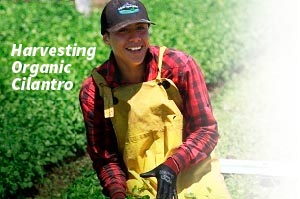 Food Safety
Food safety starts at the top and integrates through every aspect of our business. From good record keeping and traceability to simple hand-washing, we maintain a very aggressive food safety program plan. We enjoy the veggies we grow. If it's not good enough for us, we know it's not good enough for our consumers.
Cooling and Transportation
The process is not over until it reaches our end consumer. One of the most important steps to ensure the product will maintain its freshness and taste through transportation is ensuring it's cooled as soon as possible and done so properly. Sometimes product is 70-85 degrees coming out of the field. It's imperative we get that heat out of the product to provide a reasonable shelf-life. We start by taking it to our nearby cooler. Most crops are cooled with a freezing cold stream of water and then each box is iced to ensure it's just as fresh as the day if left our facility. Nothing sits in our cooler more than 48 hours. Aged product will never ship to our customers. Just before product reaches its shelf life, we donate it to our local nonprofits to feed those in need.