Aside from Lakeside Organic Gardens, Dick Peixoto also owns three other businesses in his hometown, Watsonville, California. All companies are family-owned and operated and are closely tied to one another.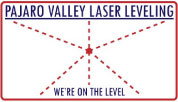 Pajaro Valley Laser Leveling
In 1984, Dick and his brother, Bob Peixoto, started an agricultural land leveling company. Pajaro Valley Laser Leveling uses the highest technology in field leveling. Today they do complete ground preparation, including laser & GPS land leveling, GPS surveying, landplaning, computer printout mapping, excavating and more. Visit their website at: www.pvlaserleveling.com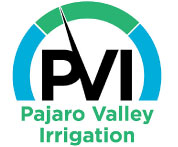 Pajaro Valley Irrigation
In 1985, Dick bought an agricultural irrigation company and hired his brother Gary to manage it. Together their knowledge helps provide companies like Lakeside Organic Gardens with the best possible and most efficient irrigation supplies. Pajaro Valley Irrigation supplies many local farmers with their irrigation needs, including design, installation and consultation.
Whether you're growing a small plot of mixed veggies, a hundred acres of strawberries, or anything in between, Pajaro Valley Irrigation can service your irrigation needs. They work with farmers and individual alike from Castroville to Half Moon Bay in California. Visit their website at: www.pvirrigation.com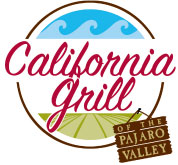 California Grill of the Pajaro Valley
As if all the other business ventures weren't challenging enough, Dick and his daughter Ashley opened a restaurant in 2012. In addition to locally sources Lakeside Organic produce, they feature local fresh seafood, meats, specialty items and desserts. In a big way, local agriculture is what they're about. The restaurant supports our community by sourcing local items and providing our community a healthy dining experience. The restaurant gives us the chance to reach out to and educate our customers about local, organic and sustainable agriculture.