Lakeside Organic Gardens takes pride in growing a wide offering of organic produce on family-owned and operated farms in California. Dick Peixoto, the owner, personally walks his fields daily to guarantee our 45+ organic vegetables are held to the highest quality and food safety standards.
Partnering with Lakeside Organic Gardens is like having your own local farm, anywhere in the United States. Our produce is sold nationwide and into Western Canada. We sell to distributors, national chain grocers and processors, and personally deliver to grocery stores and restaurants in (what we call) our "local route" which includes San Francisco Bay Area cities.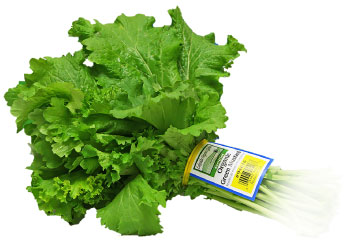 In the marketplace we're known for our consistent quality. Though we're considered a small grower/shipper, we're respected for that quality, year-round availability and wide range of organic vegetables offered.
100% Organic
Unlike many conventional growers who adopt organic farming as a sideline, Lakeside Organic Gardens is 100% organic, 365 days a year. When posed with a challenge in the field, we don't have the same tools as conventional farmers. We choose to work with Mother Nature to aid us in our troubles.
Our commitment to organic certification requires stringent adherence to government standards and a rigorous commitment to the organic integrity that is threaded throughout our organization. Visit our Certified Organic page for more details.
100% US Grown
We are proud that all our ranches and employees are based in California. We are committed to supporting our local community, the working people in California and the United States economy.
Where it all began…
Dick, and his brother farmed green beans in high school on a 55-acre farm in Watsonville, California. That farm later became the first farmland Lakeside Organic Gardens converted to organic in 1996. This location is the inspiration for the Lakeside Organic Gardens logo, which includes a turn of the century lakefront farmhouse and water tower amidst rolling hills.
Once Dick got the "bug" for organic farming, things took off. Every year Lakeside Organic Gardens increases acreage and runs trials with new vegetable varieties to improve our program.